Register Online Summer 2017
Join us for an unforgettable summer!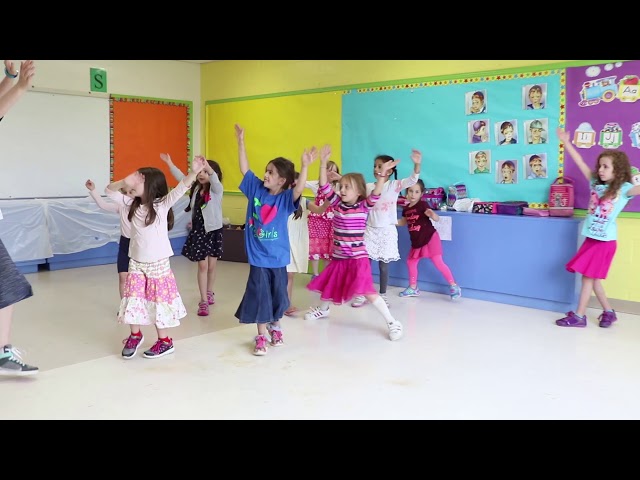 Where is camp located this year?
Summer camp is located in the Netivot HaTorah North Campus - 18 Atkinson Avenue.
Extension Camp Location (August 23rd-September 3rd): Funtastic Forest TBA
What is your policy on nuts?
JCK Camps is a nut-free camp. We aim to accommodate all campers with food allergies and sensitivities. All food provided by the camp is nut- free and Kosher. We ask that parents do not send snacks to camp that may contain nuts. If your child has specific allergies please fill out our online forms as well as contact the camp.
Campers generally swim at Garnet Williams with private hours for JCK campers. All lifeguards are NLS certified.
Depending on policy for summer camps 2022, our campers will swim either at Garnett or have water play on site with new fun water toys (slip n' slide and more!)
What are your payment plans?
Non Refundable Registration fee of $150. This is included in your camp tuition (not in addition to it)
E-transfer dates:
$150 upon registration
March 1st- 50%, May 1st- 50%
Full payment required on or after June 1st
All payments are via E-transfer to [email protected]
Do you offer bus transportation?
We offer bus transportation during trip camp week (June 29th-July 1st) and Extended Fun Camp (August 22nd-September 2nd)

Camp Hours this summer are 9AM-4PM and 9:00AM-3PM on Fridays
*Extended Fun Camp is 9:30AM-3:30PM

Before Care-8:00AM- 9:00AM
$50/Week per child
After Care- 4PM-5PM
$50/Week per child
*No Aftercare on Fridays
Do you have a lunch program?
We offer optional Pizza lunch on Tuesdays and Fridays. The cost is $3 per slice
What is your dress code at camp?
Campers going into JK,SK and upto Grade 4 may wear shorts and T-shirts.
Campers entering Grade 5-6 -knee length skirt + T-shirts or 3/4 sleeves.
Open toe shoes are welcome but for fitness activities and trip days, proper shoes are preferred for your child's safety.
Boys Grades 3+dresscode: Hat or Kippah
Are you off Civic Holidays?
There is no camp on
CIVIC Holidays
Fast days are half days
What are some of the camp activities happening weekly?
Weekly Specialties including: Sports, Silly Science, Arts & Crafts, Fine Art, Baking, Dance/Zumba, Breakdancing, Theme Activities, Camp wide Contests, Challah Baking, Shabbos Party (Preschool)
Davening & Friday Parsha
Daily Water Play and so much more!
S
What are guest workshops or special Programs at Camp?
Depending on your child's division, guest workshops include:
Kangoo Kidz, Martial Arts, Pirate Life Toronto, Animal show, Flower Workshop, Chamelea Science Centre, 'Snakes and Slushies Room' (Games Room with a special iced treat!), Kindness and Colour Carnival, Music, Jewelry Making, Magic show and more!

Session trips
***All activities depend on the weeks your child attends as well as any Covid restrictions and cancellations by companies providing workshops.
Can my child specialize in a specialty program?
Yes! Your child can specialize in one of our specialty camp programs! We offer a variety of specialty camps for children in Grades 1-6 such as

Art Camp, Science/ STEM camp, Coming soon! Flower themed camp (Flower Paint Nite, Flower Cake Workshop and flower making workshop!) plus our popular Musical Theatre program!
How does the Create Your Own Outdoor Bunk work?

For our Outdoor Bubble Bunks- Parents have the option to create their own bunk with family and/or friends in order to keep their kids together. Contact between bunks will be limited and so creating your own bunk is a good option for families who have a preference to keep their children together with kids they already normally see as well as keep their children outdoors.

The minimum/ maximum # of campers required to form a bunk will depend on government guidelines but we believe it will be maximum 8 kids. Our minimum is 6 kids.
Outdoor bubble bunks have reduced hours as well as reduced hours.
Please see our outdoor flyer for more information.
Are all your staff vaccinated for Covid-19?
Yes. All our senior staff who are eligible for vaccinations are currently vaccinated with at least one dose. Many also have their second shot.
What is your refund policy?
Please visit our Covid-19 Refund Policy for Summer 2021 for a list of scenerios where you will be entitled to a full refund, partial refund or no refund.https://jckcamps.com/refund-policy
/