welcome to THE JCK CAMPZONE !

summer 2017 Registration IS OPEN

Register Online

Viewmount Preschool LOcation Now open

Join us for an incredible Summer


Next Early Bird is April 1st!As low as $189/ Week


*Leadership Campers- $179/ week

Extension Camp is located at BAYT- 613 Clark Avenue August 21st- September 1st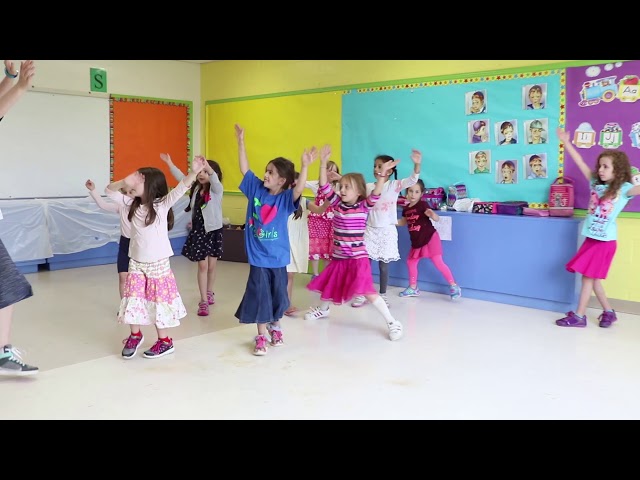 Trolls: Shine Bright! Musical Theatre & Film Camp
Trolls: Shine Bright
Musical Theatre & Film Camp
Trolls: Shine Bright! Musical Theatre x Film Camp🎭💕!
⭐Dates:July 4th - 15th
⭐Hours: 9am-4pm (3pm on Fridays)
⭐Location: 18 Atkinson Avenue (Netivot HaTorah)
⭐Open to Girls Entering Gr. 2-8
⭐Includes 3 hours daily musical theatre, acting, dancing, singing, and filming, plus all the JCK fun (art, baking, silly science, sports, and more!)
⭐Mini Live Performance for Moms on Thursday July 14th
⭐ Animated Film from our Film Workshop! 🎥
We are so excited to announce that superstar Keren Barack will be joining us this summer and leading our musical theatre program!
➡️ A bit about Keren: Keren Barak is a graduate of the Victoria International Ballet Academy. She holds an Artiste de Ballet diploma, a B1 Zumba License, as well as certificates in Power Circuit and Bodyworks plus Abs from LA Fitness. She is trained in Classical and Contemporary Ballet, Character Dance, Hip-Hop, and Salsa. Keren also holds a Bachelor's Degree in Theatre and Film from York University and works as an actress in the Toronto Film Industry. Upon graduation, Keren has participated in a variety of dance and theatre shows in York University, Karpov Ballet Academy, as well as other independent productions. Keren has been a full-time instructor since 2010. She has worked in several dance studios, gymnastics clubs, daycares, private schools, after-school programs, community centres and gyms all over Ontario. She is very comfortable with working with toddlers and children as well as adults and seniors. Her passion has always been performance, and Keren is very enthusiastic in igniting this passion in her students. She is always exploring different ways of finding the love of dance in everyone who comes her way! While following her artistic dreams, Keren has also found a new passion for law. She is currently a licensed paralegal and is preparing to apply for law school.
We will also be featuring an amazing Film Workshop with an all female team! Film 🎥 Camp in a Box will be leading our Trolls girls through a full day of filming a Trolls themed Stop Motion Film using their 'Rock, Paper, Scissors' method.
➡️ A bit about Film Camp in a Box: Trolls themed Film Workshop
Rock Paper Scissors Film Workshop
Fill your week with action, adventure and a lot of comedy with Film Camp in A Box Rock Paper Scissors animation camp. Mentored by master filmmakers, campers will engage in hands-on exploration of the stop motion animation process, including pre production, production and post production. Working in small crews, they will learn about stop motion animation, set design, script writing and editing. Campers will then create their own stop motion animation film. Each film crew will use a MacBook, and HD stop motion camera under the guidance of their own film maker. All arts supplies are provided.
Bus Transportation now available from Shomrai Shabbos/Shaarei Shomayim/Clanton Park Shul. Please inquire if you are interested!
Register online at https://jckcamps.campbrainregistration.com/
Questions? Email us at [email protected]
We cannot wait to welcome everybody back for another fun-filled summer!
- The JCK Team
/