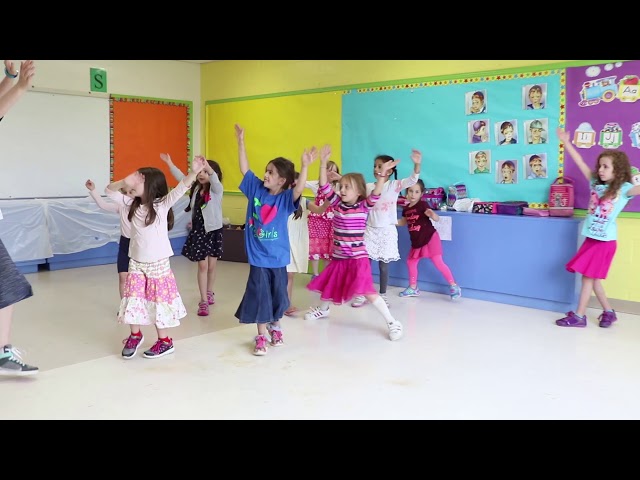 Miriam Goldstein- Logistics/ Administration
Hi! My name is Miriam Goldstein. This is my 4th summer with JCK and I can't wait! I'm an undergraduate student at McMaster University where I study Life Sciences. I have been going to day camp and overnight camp for as long as I can remember, and worked as a counsellor at several different Jewish camps once I was too old to be a camper, including JCK. I am passionate about both the sciences and the arts, and I truly believe in the need for everybody to have a creative outlet, which is one of the reasons why l love JCK camps! I will be working behind the scenes coordinating all the camp logistics and administration! I look forward to an amazing summer 2023!
Hi! I'm Vered aka DJ VB Rose. You might recognize from a recent Bat Mitzvah or a fun JCK Program! Aside from being the Co-Founder of JCK Camps and JCK Entertainment where I make all the magic happen behind the scenes year round, you can also catch me this summer DJ'ing for your kiddies at camp and pumping up the energy! We can't wait for an amazing Summer 2023!
Tamara Goldman-Ruach & Creative Activities
Hi! My name is Tamara! I can't wait to meet all your kids this summer! where I'll bringing the best ruach and camp energy! We have some exciting and fun activities planned for your kids this summer! I will also be the South to North bus monitor! I can't wait for an amazing summer at JCK!
Elysa Keshen

Specialty Camp Head & Judaic Theme/ Camp Learning (July Session)
I'm Elysa, BA, MJED, currently a Morah at Netivot Hatorah. I come to JCK with 10 plus years experience in both formal and informal settings teaching Hebrew and Judaics across the GTA and beyond. I served in the IDF as a Medical Administrator for the Iron Dome. My Masters thesis researched the spiritual, academic and social impact of challah baking in the classroom in the early years. I love seeing children engaging with Jewish life, with their creativity and simply having fun. I am very excited to make new memories at JCK this summer!
Keren Barak- Zumba/ Dance Specialist & Musical Theatre Program Director (August)
Keren Barak is a graduate of the Victoria International Ballet Academy. She holds an Artiste de Ballet diploma, a B1 Zumba License, as well as certificates in Power Circuit and Bodyworks plus Abs from LA Fitness.
She is trained in Classical and Contemporary Ballet, Character Dance, Hip-Hop, and Salsa. Keren also holds a Bachelor's Degree in Theatre and Film from York University and works as an actress in the Toronto Film Industry.
Upon graduation, Keren has participated in a variety of dance and theatre shows in York University, Karpov Ballet Academy, as well as other independent productions. She is always exploring different ways of finding the love of dance in everyone who comes her way! Keren recently directed our Musical Production: Trolls: Shine Bright as well as Encanto!
She is looking forward to an amazing Summer 2023!
Milka Beker- Specialty Camp Head and Camp Special Activities/ Judaic Learning (August)

Funtastic Extension Camp- Special Workshops
Milka Beker is looking forward to her 5th summer at JCK! She studied theatre at York University, focusing on Drama Education and Children Studies. She is passionate about STEM and the Arts and is excited to bring her creativity and spunk to camp this year! This summer she will be our STEM Camp Head as well as our special activities programs in August session and Funtastic Extension Camp! She is looking forward to an amazing summer 2023 season!
Carly Siegel- Program Assistant & Logistics/ Camp Inventory
Carly Siegel has been working at JCK as an assistant at our AM Program & PM program. We can always count on Carly to set up every program and organize our activities bags. This summer Carly will be joining as as our camp activity packer and shopper. We can't wait for an amazing summer!
Vanessa Smith- Year Program Planner
Vanessa Smith has been writing up all our amazing summer themes and activities and we can't wait to run all of the amazing programming activities that Vanessa has prepared for us. From Silly Science to Theme Crafts to Creative Food Art and more! We can't wait for Summer 2023!
/