welcome to THE JCK CAMPZONE !

summer 2017 Registration IS OPEN

Register Online

Viewmount Preschool LOcation Now open

Join us for an incredible Summer


Next Early Bird is April 1st!As low as $189/ Week


*Leadership Campers- $179/ week

Extension Camp is located at BAYT- 613 Clark Avenue August 21st- September 1st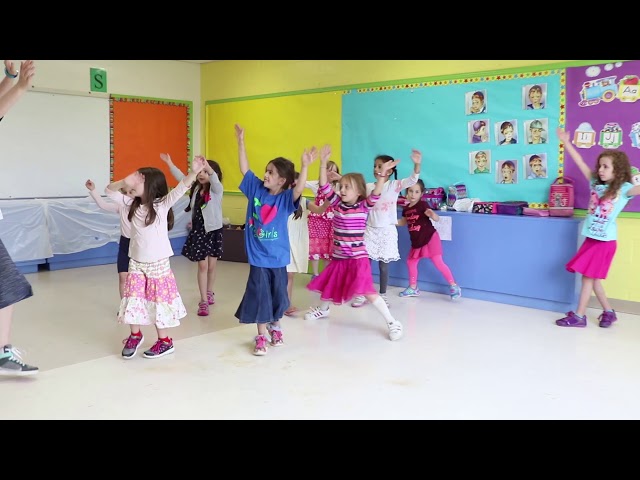 Izzy Adler

Program Assistant and On Site Specialist
Hi! My name is Izzy Adler. I just finished my gap year in Israel where I attended Meorot Yerushalyim Seminary and in the fall I will be attending Yeshiva University in New York. I am extremely excited for another great summer at JCK and am thrilled to be the assistant program director and specialist!​

Miriam Goldstein

Logistics/ Admin Assistant
Hi! My name is Miriam Goldstein. I'm an undergraduate student at McMaster University where I study Life Sciences. I've been going to day camp and overnight camp for as long as I can remember, and worked as a counsellor at several different Jewish camps once I was too old to be a camper, including JCK. I am passionate about both the sciences and the arts, and I truly believe in the need for everybody to have a creative outlet, which is one of the reasons why l love JCK camps! I am so excited for the amazing summer ahead of us!​

Keren Barak

Arts Camps Head + Camp Dance/Zumba Instructor




Keren Barak is a graduate of the Victoria International Ballet Academy. She holds an Artiste de Ballet diploma, a B1 Zumba License, as well as certificates in Power Circuit and Bodyworks plus Abs from LA Fitness.
She is trained in Classical and Contemporary Ballet, Character Dance, Hip-Hop, and Salsa. Keren also holds a Bachelor's Degree in Theatre and Film from York University and works as an actress in the Toronto Film Industry.
Upon graduation, Keren has participated in a variety of dance and theatre shows in York University, Karpov Ballet Academy, as well as other independent productions.
Keren has been a full-time instructor since 2010. She has worked in several dance studios, gymnastics clubs, daycares, private schools, after-school programs, community centres and gyms all over Ontario. She is very comfortable with working with toddlers and children as well as adults and seniors.
Her passion has always been performance, and Keren is very enthusiastic in igniting this passion in her students. She is always exploring different ways of finding the love of dance in everyone who comes her way!
While following her artistic dreams, Keren has also found a new passion for law. She is currently a licensed paralegal and is preparing to apply for law school.​
She is looking forward to her summer at JCK Camps!
Milka Beker

Director of Fun & Workshops



Milka Beker is looking forward to her 4th summer at JCK! She studied theatre at York University, focusing on Drama Education and Children Studies. She is passionate about the Arts and is excited to bring her creativity and spunk to camp this year! This summer she will be our camp head program director creating all the fun themes around camps! She looks forward to an amazing summer 2022 season!
Keri Roth, B.A.Hons. B.Ed, OCT

Co-Founder at JCK Camps

Ker2Dance Workshops
As Co-Founder of JCreative Group Inc. Keri looks forward to days filled with creativity, action, and adventure. Keri is the founder of Ker2Dance Dance & Event Entertainment, and the Co-Founder of Jewish Creative Kidz. She is passionate about creating arts based programming for the Jewish community that cultivates physical, social and emotional wellness. Well known by kiddies far and wide, as "Morah Keri" she has taught dance and ZumbaTM for all ages throughout Toronto, in Seville, Spain and Jerusalem, Israel. Keri is also the proud mommy to 4 JCK's, Meira, Shoshana, Yehuda, and Matan!
Vered Benchetrit B.A.Specialized Hons. Thesis Program

Co-Founder at JCK Camps
Vered is an enthusiastic and passionate entrepreneur with a wide array of experience working with youth. She loves to dance, sing, DJ and trave! :) Vered is extremely motivated in helping youth reach their potential and highly believes that the Arts are an incredible tool in helping children develop their self- esteem and self-expression. She completed her Thesis at York University exploring " The Benefits of Integrating Artistic Expression in the Orthodox Jewish Community." Her greatest joy is seeing each child shine in their own way! Vered is the​ Co-Founder of JCreative Group Inc. and is well known as DJ VB Rose, one of the only female DJ's in the Jewish community.

/